Times Square Restaurant: Gotham Bistro
Enjoy our Times Square restaurant, Gotham Bistro, for a hearty breakfast or a relaxing atmosphere after a long day. A hidden gem awaits that features comfort food classics and hearty favorites. Crafted from the highest quality ingredients, you can enjoy breakfast, lunch and dinner at Gotham Bistro. For hotel guests, you have the extra added bonus of in-room dining.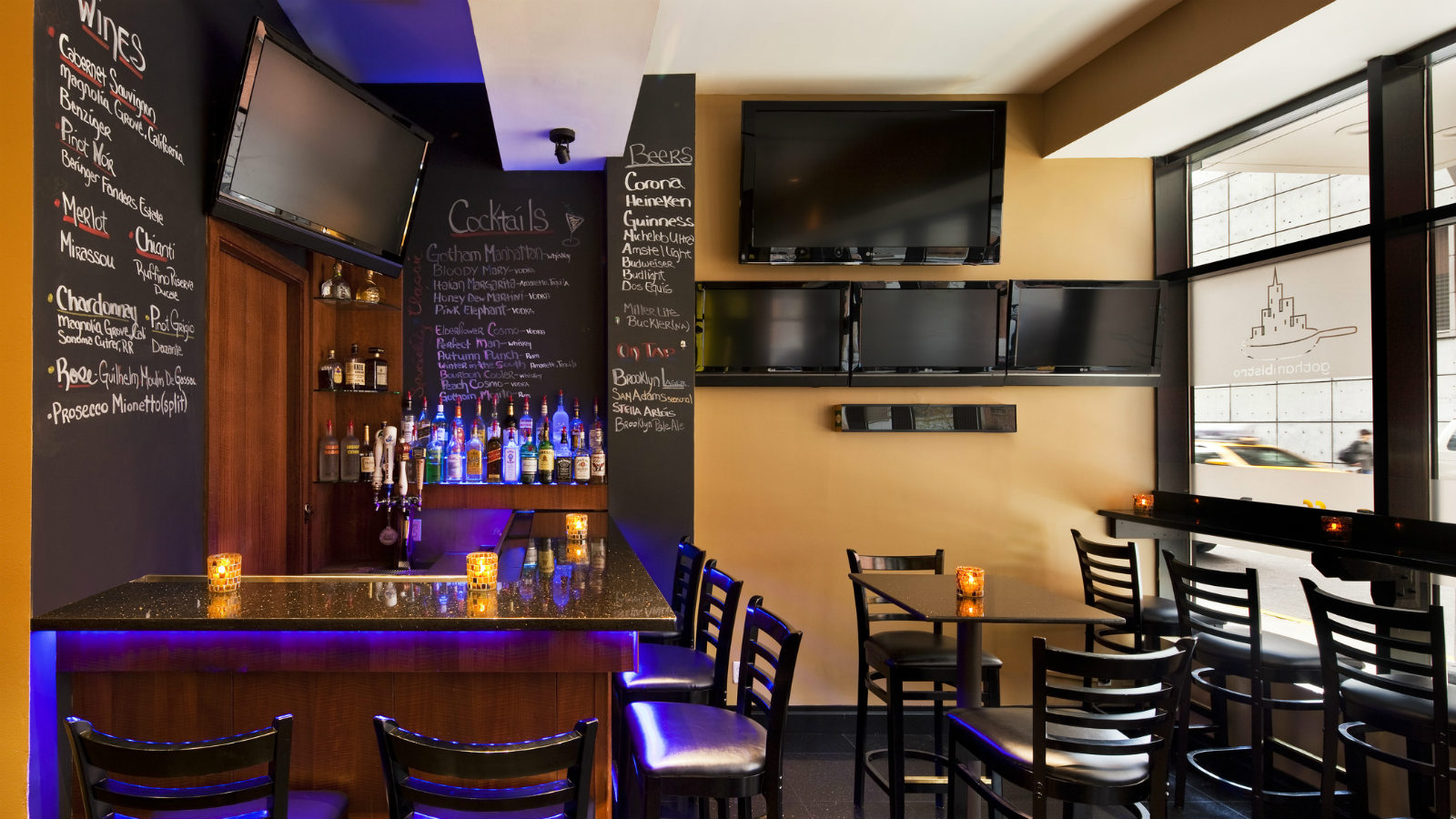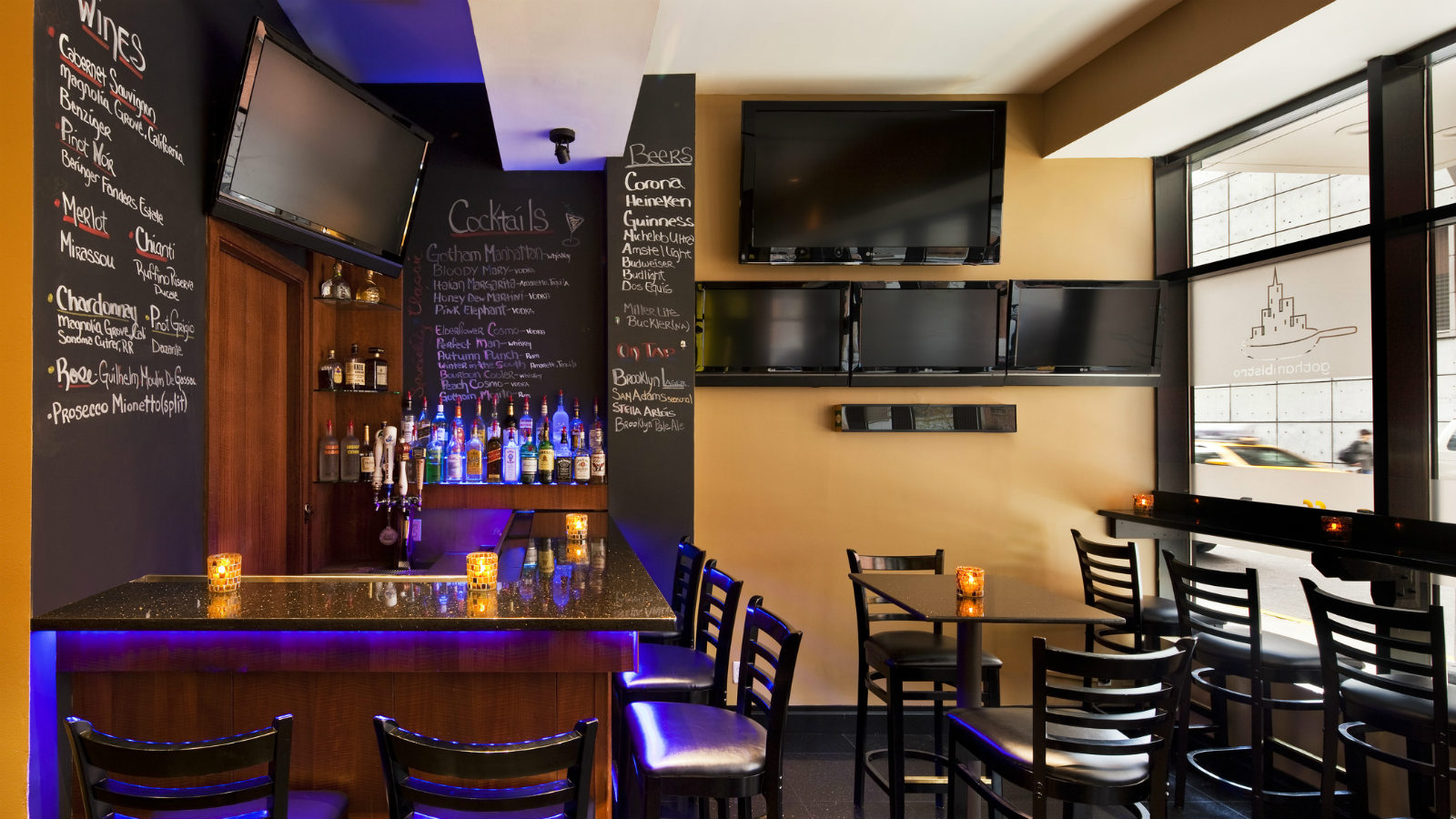 Hours
Breakfast | 6:30 - 11:30 AM
Dinner | 5 - 10 PM
Cocktails | 5 - 11 PM
Grab & Go
Enjoy our delicious restaurant fare anywhere you want. Our Grab & Go menu offers the best from our kitchen, fresh, hot, and in no time at all.